PLEASE NOTE MY MR2 IS THE SUNROOF VERSION
the T Bar's and have extra strength within the sill. Please see
http://www.mr2oc.co.uk/forums/41/129640.html
for images.
Hello everyone,
After failing the MOT on both rear sill areas, I didn't know what to do, get another MK2 and put all my new parts on that or repair the rear end. She past everything else in the test so I thought it would be a shame to give up on her, so I decided to have a closer look, oh hell!
This is the O/S sill rear section cut out to show even more corrosion. There was some sponge in this area, sound proofing stuff that's got some corrosion stuck to it, this will not be going back in as I think this could of started the corrosion off.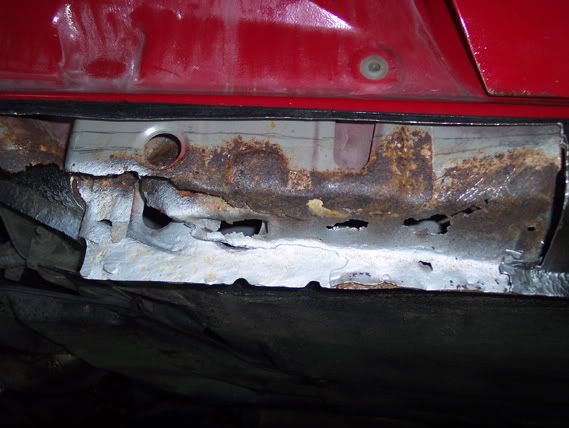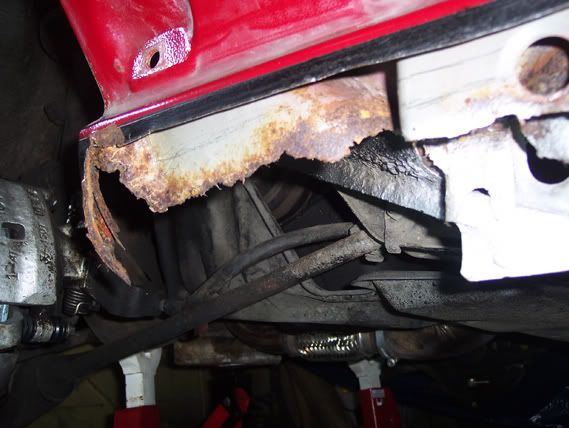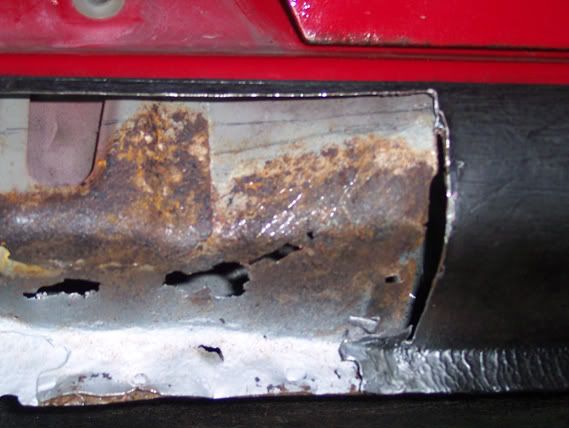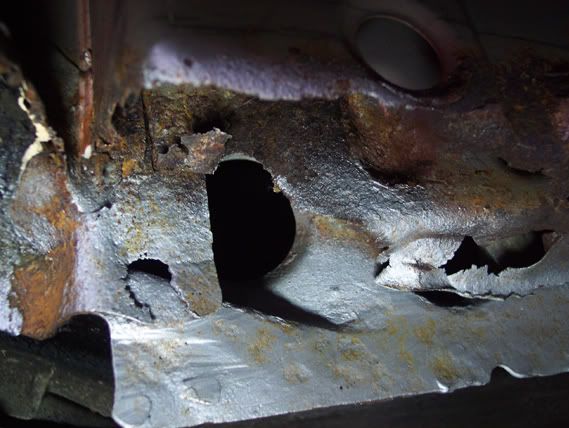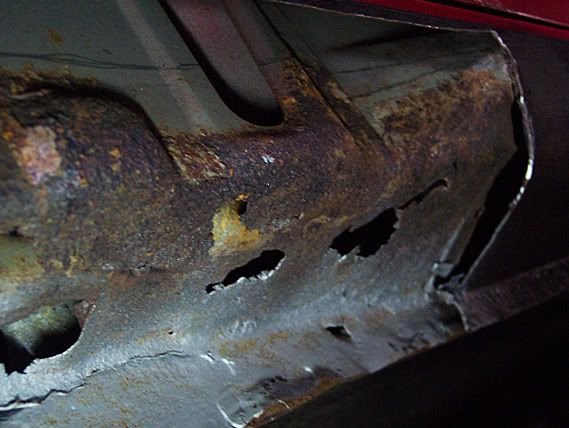 Over the last couple of months I've been having a go at sorting the sills out. Thought I'd show how I've had a go, and it's a work in progress so I'll take pic's and let you know how I get on, it's not perfect mind!
After reading about which sill's are best to use, I decided to buy both Ford Fiesta and Ford KA sill's to see which would be the best to match up to a section taken from the original. They would both need work to match the original profile, but I'll start work on fabricating repair panels for the inner parts first.
Here's a few pic's to show the difference.
Profile of the original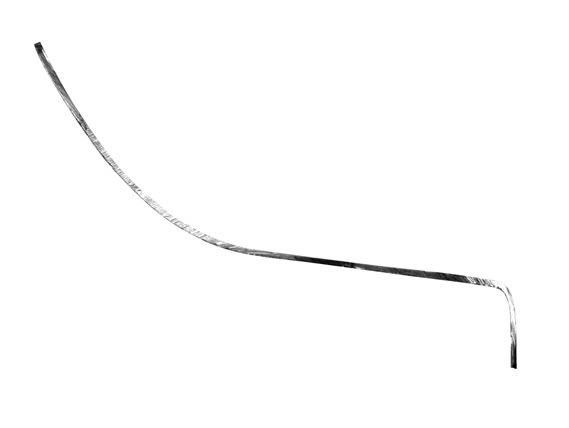 Ford Fiesta sill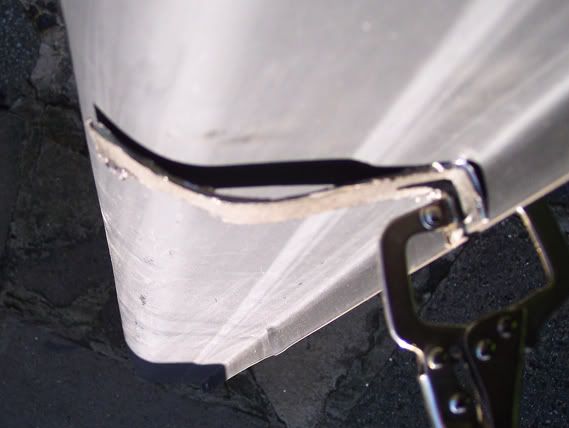 Ford KA sill
It's starting to look like an Airfix kit! I've fabricated these 20 gauge mild steel sheet parts from templates that I've made and painted them with zinc primer to keep them from rusting up. I've done both O/S and N/S when I've been using certain tools it was easier to make the other side while that tool was being used, plus I'd forget how I managed to do certain fabrications if I didn't!
O/S and N/S parts that I think I'll need. Had a go at making the sill but I think I'll be using the Fiesta or KA ones because I want to replace the full length.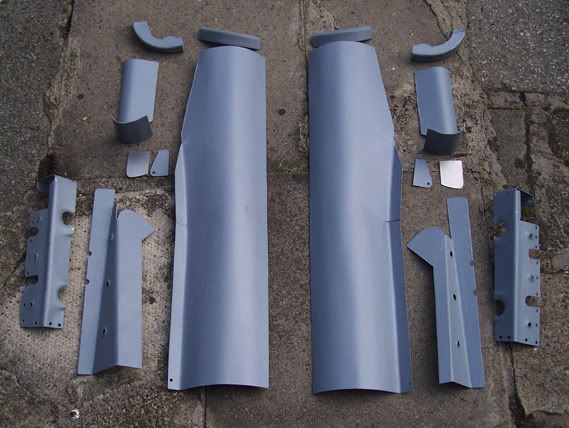 The holes are belled out for strength and drainage the smaller ones are for spot welding them in. (rear N/S)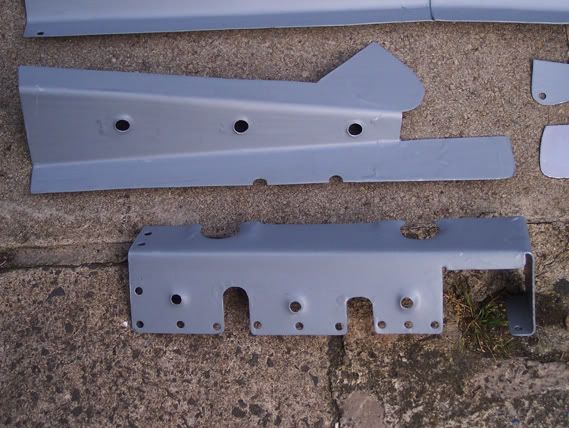 (rear N/S)
Repair for the inner lower wheel well area, the part to the right will be where the sill end gets welded to. (rear N/S)
(rear O/S)
The sill will be joggled at the end and this part welded on to finish the sill end. (rear N/S)
Build up of the parts. (ignore the sill)
Started to weld things in. (rear O/S) Coated again to keep the rust at bay.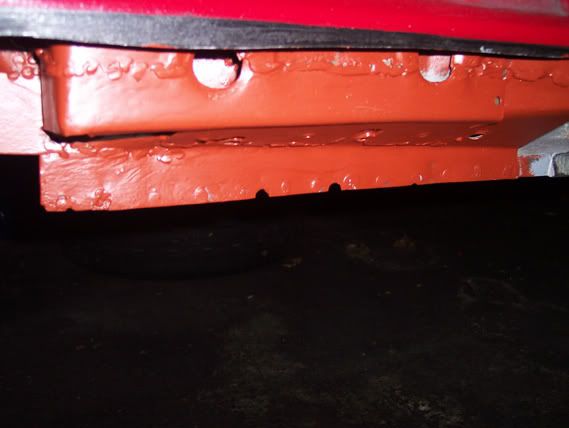 Welding from this side is better I think, because the other side just has the penetration to grind down and looks better.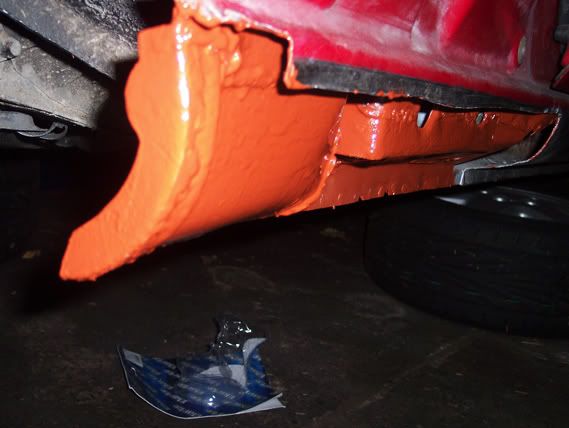 Just need to grind some bits and I've got something good to fit the new sill to.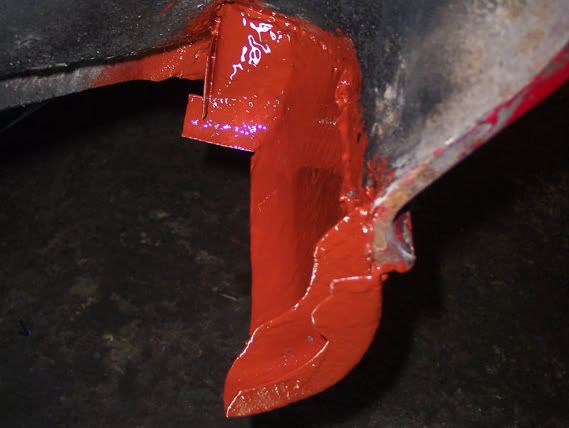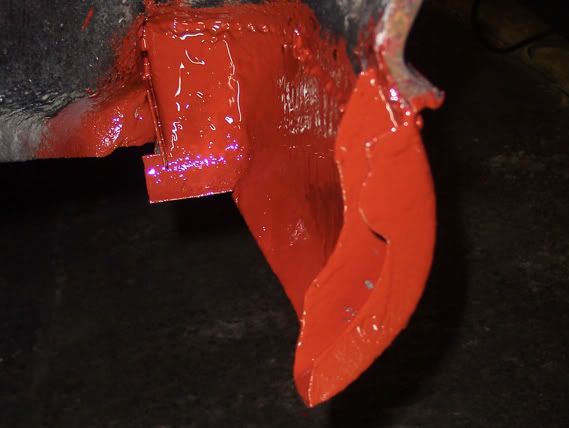 Well that's how far I've got up to so far, I think I'll see if I can shape the Fiesta or KA sill's to the original profile next.
So if anyone can give any extra advice it would be very much appreciated.
Cheers
Trev