As with the past 4 years, I will be making up the spec sheets for everyone's cars. Standard size is A4 and then laminated for stability and durability. For any cars that have a lot of modifications, A3 size can be produced.
These are the current look, they'll almost certainly be the same for this year: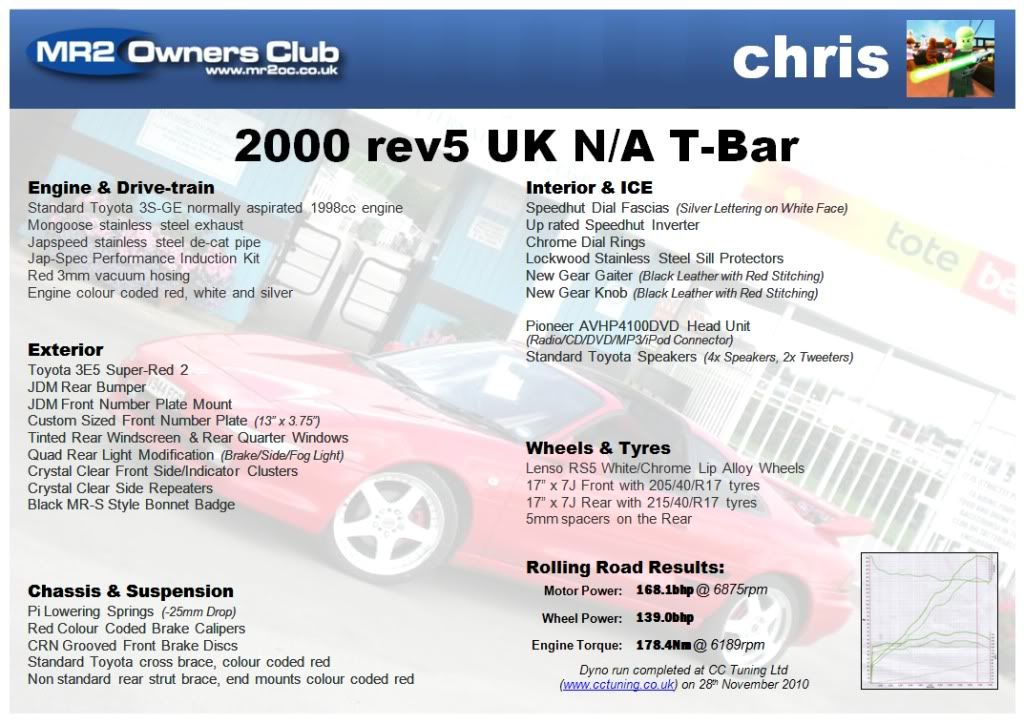 I still have everyone's spec sheets on file from last years JAE, so if you have any modifications since last year and just want your updating, or even if you just need another copy then please let me know and I'll print one out for you.
Please PM me for my e-mail address to send your modifications to, along with a photo of your car to use as the 'watermark' photo behind the list and I'll get one of these made up for you. These are completely free to all members who are attending JAE this year.
Chris