Hello all,
After months and months of power steering issues that i just could not resolve, after replacing the p/s ecu twice, p/s power controller, 2 pumps, one loom, 3 pump tops, alternator, main earth cable, fluid change, leak check, wiring checking,voltage checking, steering position sensor, speed sensor ect
Some days it would work someday it wouldn't. Sometimes would turn on full! mid roundabout
One day works fine in the morning then go to park up and work and it turns off
Tired every relay trick in the book, ign on off 20 times, relay bypass, tapping relay, banging relay, washing it, shouting at it, plus multiple relays standard and non standard.
Still never worked correctly after all that.
I decided to have ago at making my own motor controller circuit. Turns out you can buy high amperage motor controllers in a compact form.
So i wired it to a beefy 200amp relay via some 8awg wire. Havent checked the amp draw on full lock yet but im certain it draws less than 40amps. I will be measuring the current draw and fitting a suitable fuse. Also extended the potentiometer wiring into the cabin (used to control pump speed). (small dial)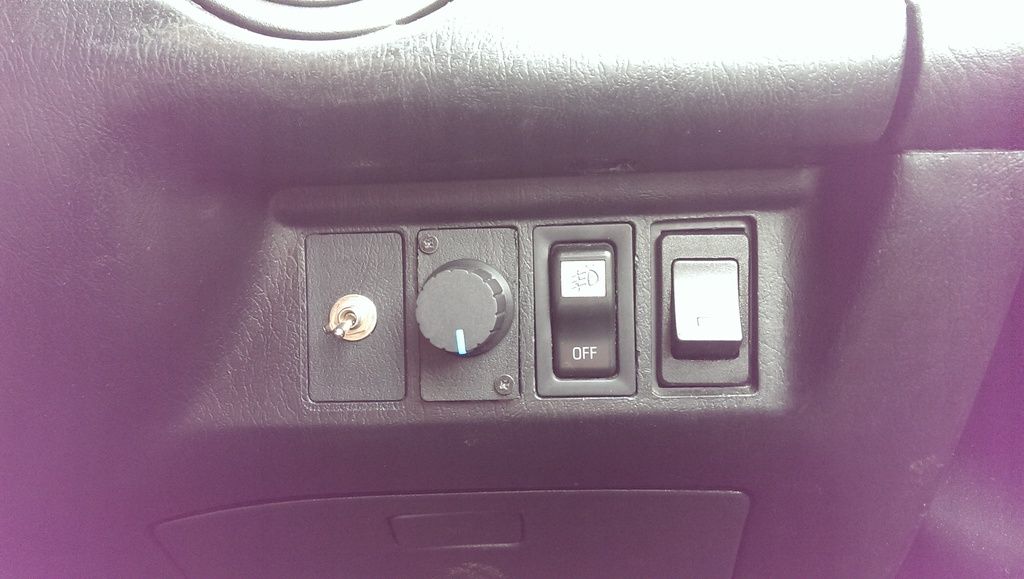 The wiring for the voltage controller is extremely simple. It has power (via relay) and ground (from body) IN. Power and ground OUT to the motor. 5 wires to the potentiometer.(voltage regulators dont even get warm)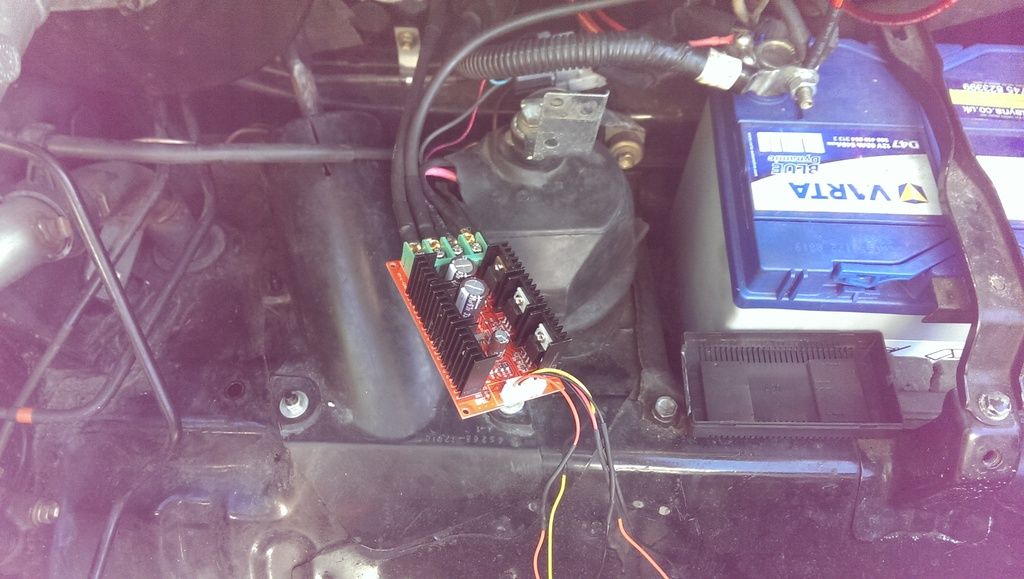 The relay is wired to turn on with ignition power. But could be turned on with any 12v source of your choosing.The relay allows power to the voltage regulators, but can also be turn on and off via the poteniometer if you turn it all the way down it will click and turn off the pump.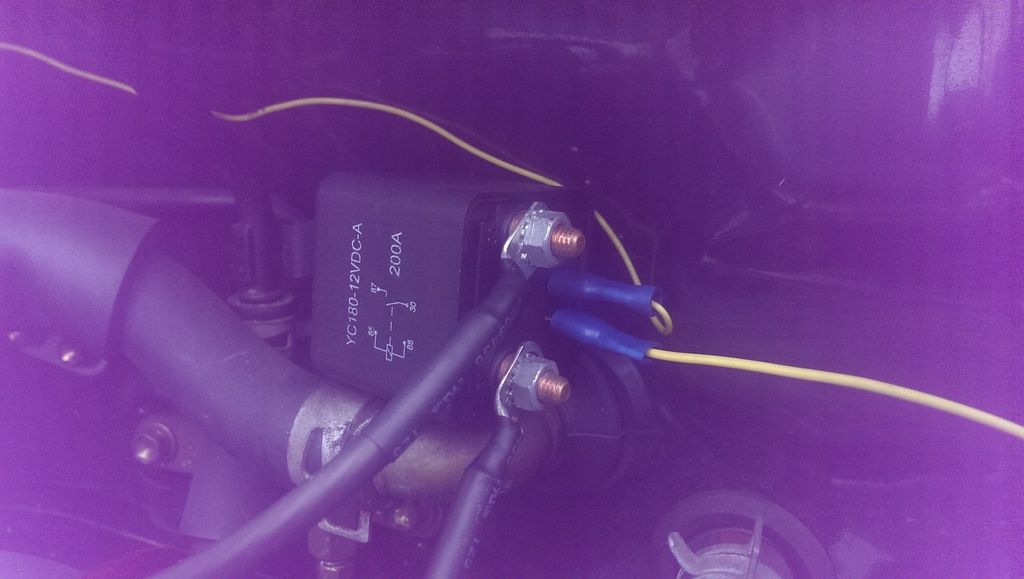 Voltage regulator housing is attached to the top of the pump using a spare L shape bracket.
No longer need the ecu and power control.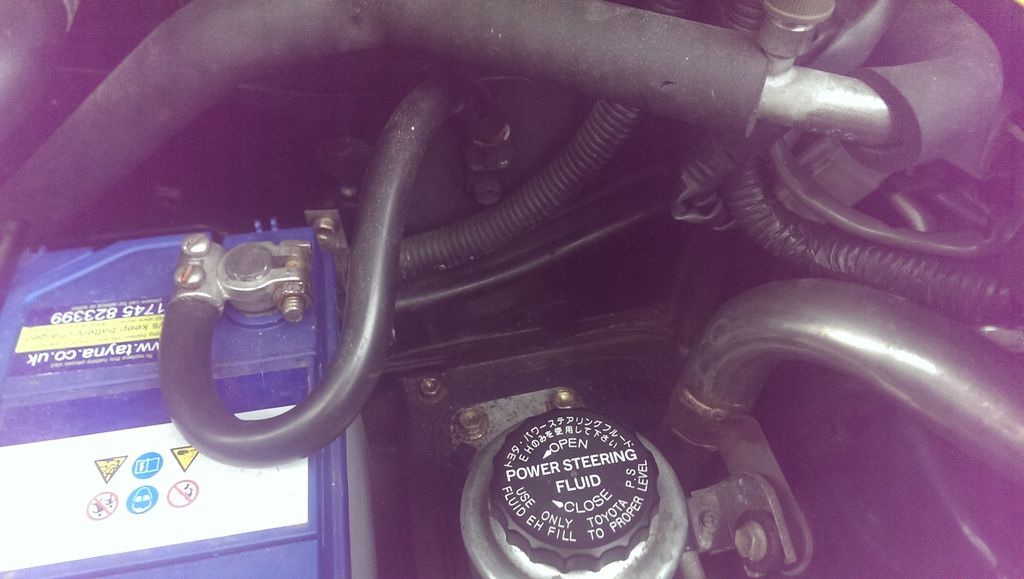 Have yet to go on a really long drive with it in place. Been about 20 mile so far, no issues to report
The potentiometer gives you very accurate control over the pump, you can set it at max speed or off completely (good for motorway) or anywhere in between. Its pretty cool, kinda like the 'city' button in modern cars but better!.
One or two people have asked if i could make a 'kit' for them
. I think i could do it if i had more time to make them, plus if i could make it Plug and play would be sweet.
In conclusion: I wish i had done this a year ago instead of speding ££££££ on the power steering system that was never going to work. Missed out on a lot of fun driving because of it.
But now i have a fully working system that i can control with ease.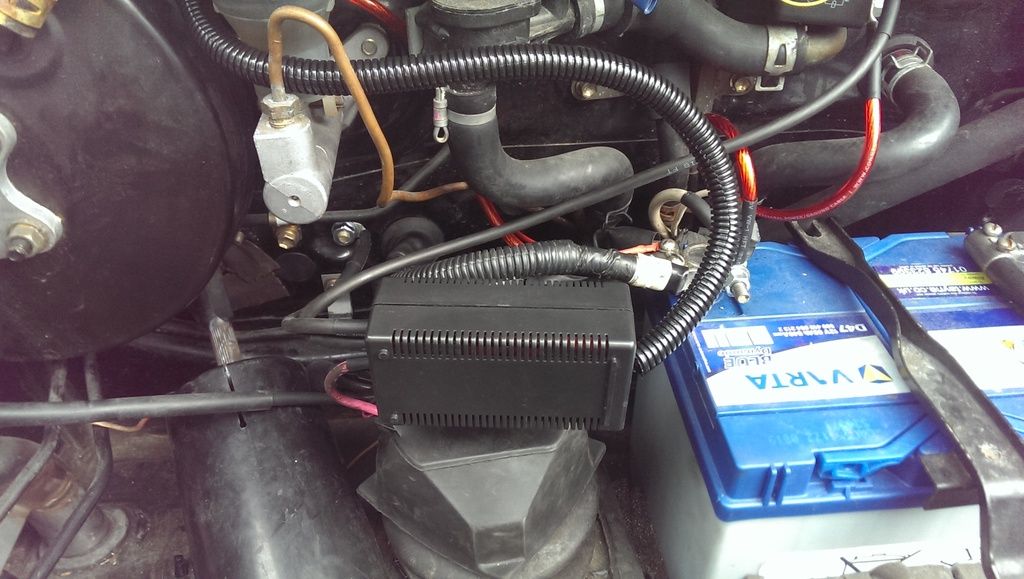 PS. The speed sensor and steering angle sensor could be intergarted into this, but the whole point was to keep it simple. Maybe in the future.