This is a thread to gauge interest on this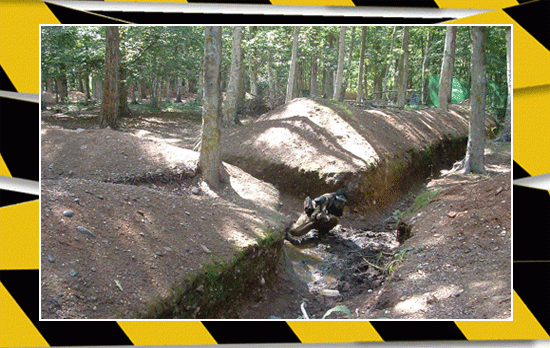 Sitting/running around in a woodland playing soldiers. Or as some insane individuals like to call it . . . . Paintball.
I have had a word with my local site, they say if I can get a group booking of 20 or more, we can have an exclusive, OC day of paintball.
Prices:
For a full day, 0930 - 1600, the cost is £55. This includes all protective clothing, 1000 paintballs, hire of equipment and, most importantly, lunch.
Half day, 0930 - 1230 or 1330 - 1600, is £19.95. This includes 5 - 6 games of paintball and 300 paintballs. Up to the individual whether they would like to do the morning or afternoon session. IIRC an afternoon session may be booked on the day if the morning session has been enjoyed
For all other packages available,
http://www.warpedsports.com/Paintball-packages.html
As for dates, I'd suggest mid - end of May 17/05 18/05 24/05 25/05. I'll be 'pencilling in' the place(s) around the end of March and finalising bookings toward the end of April.
If you would like any more information, have a look here
http://www.warpedsports.com/PLAY-Warped ... lands.html
Or give Warped Sports a call on 01902 455455